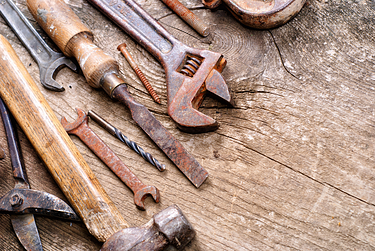 The last thing you want to have happen in your Sacramento home or municipal building is something that wastes water in our current drought.
Pipelines are not perfect and can be subject to cracking or bursting, which causes water leaks and waste; this in turn can cause you to have a substantially heftier water bill at the end of the month.
Leaky or busted pipes are caused by various factors, such as pipe cracks or root intrusions. Newer plumbing repair methods, like trenchless technologies, are becoming increasingly popular for home pipe renovations. Trenchless technologies are known for their efficient and cost-effective repair processes which help those with damaged underground pipes minimize or eliminate digging during the repair process.
Some trenchless technology methods include:
Manhole-To-Manhole Lining

Sectional Point Repair

Pipe Bursting

Water Line Replacement
Each of these technologies utilize different repair techniques and tools; some are better suited for the damaged, yet still durable, pre-existing pipe that could easily withstand the high heat of the sealing process, while other pipes may be too weak and require a different lining or repair process. Which trenchless technology is used is dependent on the pipe's damage.
Go Trenchless: Lateral Pipe Lining
If you are looking to renovate underground sewer lines, you might want to think about using a trenchless technology known as cure-in-place new segments of pipe instead of excavating the existing pipe and replacing it manually.This technology is known as being one of the most affordable ways to repair underground sewer lines.
Since pipe lining it is a trenchless technology, it does not require labor intensive and intrusive manual digging, which is often required of traditional repair methods, as pipes are generally routed under driveways or other high-traffic areas. By not having to re-landscape or repave roadways, using lateral pipe lining can save you thousands of dollars.
The Benefits
As a trenchless technology, lateral lining has many positives on its resume, such as:
Affordability

Versatility

Non-Destructive

Durability

Eco-Friendly
In addition, the lateral lining process does not damage properties or landscaping figures that are commonly found above pipe lines, such as:
Sidewalks

Streets

Residential properties

Commercial properties
Along with its eco-friendly applications, lateral lining is environmentally durable, and resistant to the elements and degradation. With most trenchless technologies, a home or municipal sewer line can be cured in one day's time and is functional for many decades thereafter.
Express Sewer & Drain performs lateral lining and reinstatement using a Perma-Liner solution that lines and reinforces the inside of pipes from within. These solutions can also reinstate sections of complex pipe systems without tearing into walls.
Why Trenchless?
There are many benefits associated with trenchless technologies, which is why it is gaining more and more traction each year among professional plumbers. It is both efficient and cost-effective - two things that are of high importance to property owners who must repair, restore or reline unexpected pipe damages.
Contact an expert today and learn how going trenchless can help out the environment, your wallet and your damaged pipes.
Topics: Pipe Bursting, Plumbing in Sacramento, Trenchless Technology, Lateral Lining