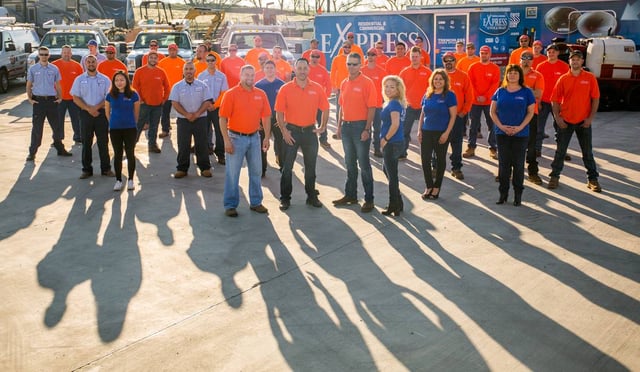 You probably have a long list of questions you want to ask your plumber, things like "how much is this going to cost?" or "how long will this take?" The thing is, professional plumbers probably have just as many questions for you as you do for them.
Before a professional plumber can reliably estimate how much time, labor, and resources a job is going to take, they'll have to get a few of their own questions answered first. To help you answer your plumber's questions, here's a list of the top few things virtually every plumber wants to know before you hire them:
When Did You First Notice a Problem? If you're calling a plumber to fix a specific problem, it's important to try and note when the problem first occurred, or at least when you first noticed a problem. This information can help the plumber diagnose the problem and assess how much stress your plumbing pipes are under.
What Kind of Problem is it? Plumbing problems can take many forms, from slow drainage, to leaks, to complete stoppages. Knowing how your plumbing has been affected lets plumbers be better prepared to deal with the issue when they first arrive.
What Have You Done to Fix the Problem? For many, calling a plumber in to fix a problem is a last resort. If you've tried to fix a plumbing problem with a DIY solution that didn't work, you should tell the plumber right away. For example, if you tried to fix a clogged drain with caustic drain cleaners, your plumber may need to wear a bit of extra protection to avoid chemical burns—or be prepared to immediately replace the pipe.
How Old Are Your Pipes? Even the best pipes have an upper limit to how long they're supposed to remain in service. Eventually, your pipes will need replacing. A plumber may need to know how old your pipes are when considering what kind of service to recommend, such as lining pipes or replacing them entirely. If you're not sure, you may need to check the age of the house and for records of extensive plumbing replacements.
What Kind of Pipes Does Your Plumbing System Use? Different pipes will react differently to specific chemicals and processes. Your plumber will want to know whether your pipes are made of clay, cast iron, concrete, or advanced plastics so that they can be prepared to the right repair solution to avoid making things worse.
When Can Work Begin & When Do You Need It Finished by? Plumbers frequently have pretty busy schedules. Many of them need to know when the start and completion dates are for any given service prior to your hiring them so they'll know if they can make your schedule.
There are many more things that a plumber might want to know before you hire them—these are just a few of the most important items.
Why Your Plumber Needs Answers to These Questions
By getting the answers to these questions, your plumber can be better equipped to handle your plumbing issues and provide accurate estimates for cost, time, and labor involved in fixing your plumbing issues.
This can have an impact on how quickly and easily your plumber can make repairs, as well as how much exploratory inspection work they have to do to diagnose your problem.
Need a plumbing fix fast in Sacramento, without tearing up your landscaping and structure? Contact the trenchless sewer repair experts at Express Sewer & Drain today!
Topics: Plumbing in Sacramento, Commercial Plumbing, Sewers