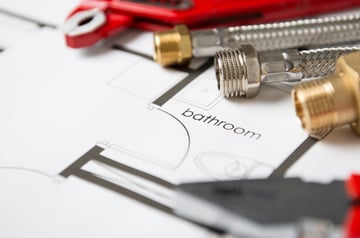 When it comes to hiring a plumber, you may be pressed to choose the first company you see, or search online for plumbers in your area, and settle for the one closest to your home - you do want to resolve the issue as soon as possible, of course. Whether it's something as simple as a clogged drain pipe or more severe, like a failing water heater, there are certain things you should look out for when contacting plumbers in your area.
Your home plumbing isn't something you should settle on. To ensure that the job is done right the first time, only sign on with a licensed, fully trained and well-equipped plumbing team in your community.
In this blog, we outline everything your should watch out for (and avoid) when hiring a plumber, as well as industry tricks plumbers sometimes use to get more money out of homeowners.
Asking the Right Questions
Whatever your home plumbing problem is, you have to stay somewhat wary when talking with potential plumbing companies for the task at hand. The following is a quick list of questions you should ask whenever you reach out to a plumber for the first time - often, how they respond will tell you everything you need to know about their services, and whether you've found the right plumber or not.
First and most importantly, ask if they are licensed. Many plumbers get by without the proper licensing, and still provide quality plumbing results in their service area. However, as they are not registered within your state or local government, there is little action you can take should their services fall short of expectations.
Next you should inquire about their service options, and ask if they can provide inspection services and a pricing estimate for your plumbing need. Many modern plumbing companies specialize in all aspects of home and commercial plumbing, and can repair anything from a faucet fixture to a collapsed sewer pipe. This

range of services

only comes with a wealth of plumbing experience, and is definitely something to keep an eye out for when hiring a plumber.
Make sure you talk pricing - and we mean really talk pricing. Ask if they charge by the hour, or a flat rate for the job at hand. Generally, try to find a plumber who offers a flat rate over an hourly one, as unforeseen complications can extend service hours, and wind up costing you far more than anticipated. Additionally, discuss warranty agreements with plumbing companies, and find a service provider that won't leave you high and dry (or wet, more likely) if problems arise in the future.
Asking these questions before ever having plumber visit your home can help you steer clear of shoddy or unqualified service providers - ensuring you get not just excellent service and repairs with the first visit, but also support should complications come up at a later time.
Insider Info on Pesky Plumbing Practices
There are a number of ways some lowly plumbing companies try to scrounge more money out of, and ultimately take advantage of, their clients. While you can avoid these types of companies by taking the right precaution and asking the questions listed above, there are still tricks plumbers can use to inflate prices or extend services right under your nose. This includes:

Providing a job estimate for your plumbing problem without actually visiting your home; even clogged sinks or drains should be

professionally inspected

before pricing is discussed.


Additional, non-agreed-upon labor; this includes bringing in extra workers, which is typically only required for complicated or extreme plumbing problems, or tacking on additional work beyond the established service agreement.

Asking for full payment before the job is done, and you're fully satisfied with the work. Once you've fronted the cost, plumbers are free to deliver bare minimum services that fall short of expectation, or only serve as temporary fixes.

Offering pricing that's almost too good to be true. Significantly low prices are a telling sign that the company or plumber is trying to get their foot in the door, only to charge you later for additional labor.
Finding the right plumbing service for your repair needs doesn't have to be difficult, and you can avoid industry scams and fraudulent plumbers entirely by referencing the questions/tips in this article.
Topics: Plumbing in Sacramento, Home Plumbing