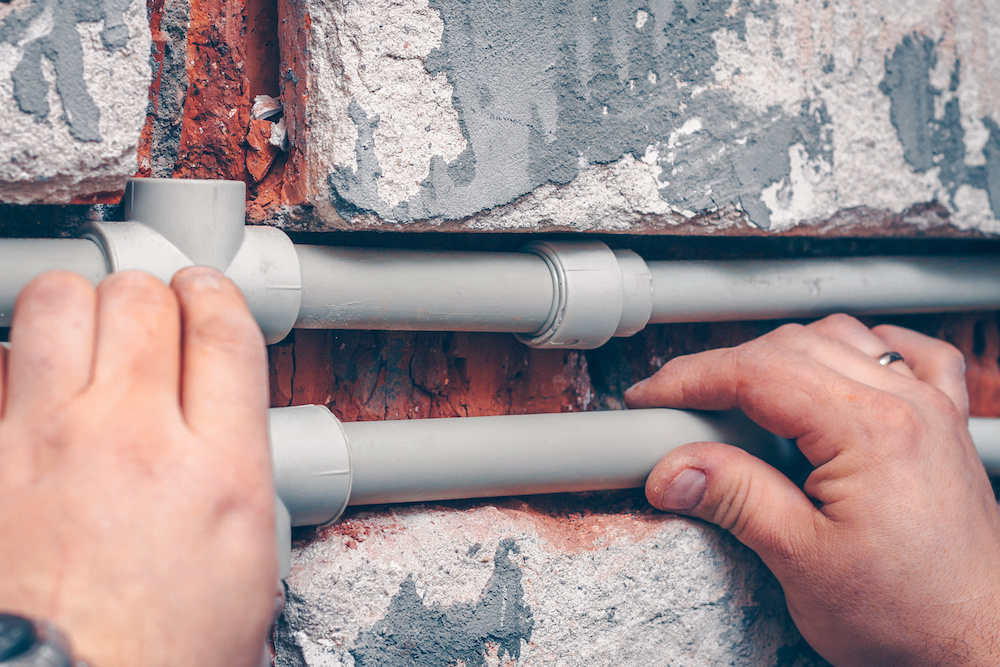 Trenchless plumbing technology takes the headache out of fixing a problematic pipe. There's no need to dig up large areas of your property, delving uncomfortably deep or maybe even under an object you don't want to dig up.
With trenchless technology, it's possible to repair many common pipe issues or even completely replace a pipe without having to disturb you landscaping.There are two popular trenchless solutions available to you: pipe bursting and cured-in-place pipe (CIPP) lining. So how do you pick which is best for your situation?
Let's dig into the details for each.
CIPP Lining v. Pipe Bursting
How CIPP Lining Works
CIPP lining reinforces existing pipe and repairs gaps, cracks, and other faults by feeding an epoxy-coated liner into the existing pipe and curing it to the walls of the pipe using an inflatable bladder.
Basically, it's like installing a brand-new pipe inside the existing pipe.
One advantage of CIPP lining is that the old pipe can act as an extra layer of protection for the new lining. Also, for simple problems like cracks and small gaps, CIPP lining may be less costly and less invasive than pipe bursting.
With CIPP lining, though, buildup in the pipe walls can further reduce the diameter of the new lining—meaning the pipe needs to be cleaned of such buildup prior to lining it.
How Pipe Bursting Works
Pipe bursting involves destroying the old, busted pipe and replacing it with a completely new pipe. A steel bursting head is inserted into the pipeline at one entry point. A chain is run from the head to a designated exit point. Once in place, the bursting head is used to fracture the old pipe.
New pipe is attached to the back of the bursting head, and immediately replaces the busted pipe as the bursting head travels.
With pipe bursting, there is no loss of internal diameter for your pipes. The replacement pipe being dragged into place by the bursting head will be the same size as the original pipe. This means that there will be less risk of restricting water flow in the pipe after the operation is finished.
Another advantage is that, because the old pipe is being destroyed and replaced, the condition of the old pipe has almost no effect on the replacement process. Unless the pipe is completely collapsed and filled in (blocking the path of the chain dragging the bursting head), damage to the pipe wall will not affect the replacement process.
Pipe bursting allows for a more complete pipe replacement.
Which is Better?
As a whole, pipe bursting is a more comprehensive solution for any problems you may find in your pipe. Where CIPP simply masks whatever quirks or holes may be present, you'll receive an entirely new line from pipe bursting. If you're under a stricter budget though, CIPP lining will provide satisfying results for those simpler fixes.
Estimating which solution is better can be a job in of itself. If you feel a bit out of your depth, contact our experienced trenchless plumbing experts to learn what your options are and receive an estimate. Most trenchless plumbing repairs can be performed that same day.
Topics: Pipe Bursting, Trenchless Technology, Lateral Lining