When your pipes need mending, don't worry; try a trenchless technology instead of traditional pipe repair!
Trenchless technology is the modern solution to plumbing and pipe repair. It can remedy pipes in those hard to reach places and can be used in a variety of ways such, as municipal, commercial and residential buildings.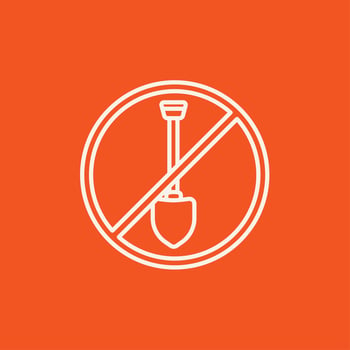 There are several applications of trenchless technologies and each one is used based on the integrity or damage of the pipe and its need, including:
Pipe Lining

Lateral Lining

Lateral Reinstatement

Sectional Point Repair

Pipe Bursting

Directional Boring
The 5 Advantages of Trenchless Pipe Repair
If you do choose to hire an expert in trenchless technology to repair or replace your pipes accordingly, then you can expect the following 5 advantages detailed below.
1. Little Labor
Unlike traditional methods of pipe repair, trenchless technologies mean less manual labor because there is no digging involved; your pro plumber will just need access to the entry points of your pipes.
2. Minimal Resources Used
When you evaluate the initial cost of trenchless technology repair, it may seem either equivalent or more expensive than traditional repair costs; however, when you factor in the time, labor, and post repair costs of the two repair methods, trenchless technologies is far less expensive.
Plus, it's the greener repairing method! Trenchless technologies use your broken or damaged piping as a skeleton for the new piping, so you're not wasting resources by tossing out your old pipes.
3. Longer Lasting
This modern repair and replace method doesn't use metal or plastic, instead, it uses Perma-liner and epoxy resin which has a higher performance and lasts for 50 plus years.
4. Eliminates Landscaping Fees
Since there is no digging required with trenchless repair solutions, there is no re-landscaping fee.
5. Convenient
Lastly, another advantage of trenchless technology repair is that it's convenient because you don't have to relocate and disrupt your lifestyle.
Traditional or Trenchless Pipe Repair?
Next time your pipes need mending try weighing out the advantages and disadvantages there are to both pipe repair methods and make an educated decision that's best for your lifestyle and meets your needs.