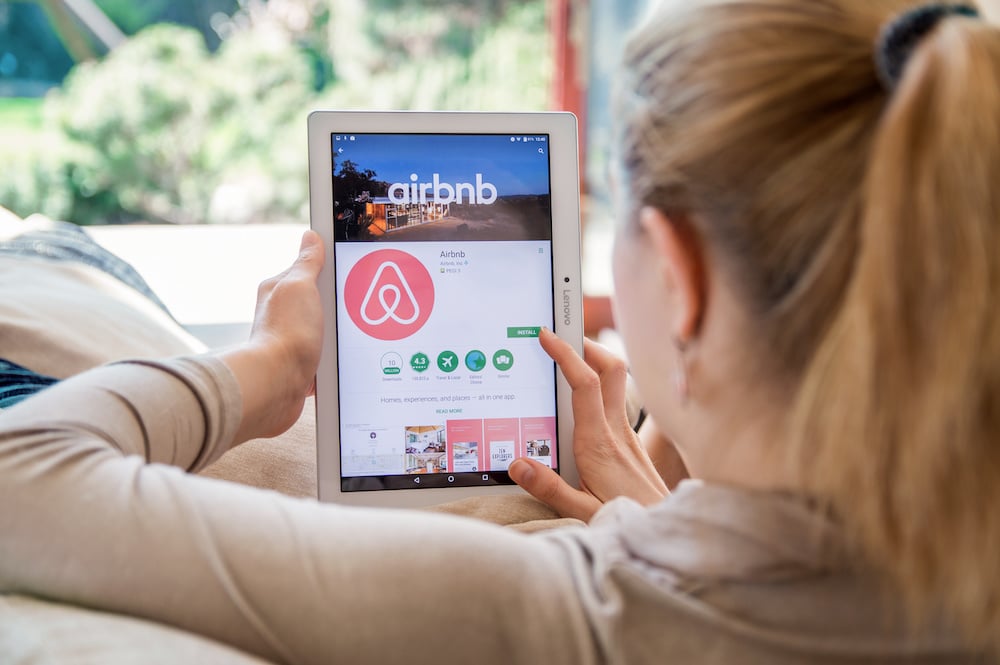 Just like Uber changed the transportation industry, Airbnb has changed hospitality by providing an alternative to hotels. Since 2008, Airbnb has operated as a marketplace for travelers to connect with local hosts. Guests get affordable and authentic temporary living space, while hosts earn extra money. It's a win-win for all involved – except of course when there's a plumbing problem.
3 Ways to Avoid Airbnb Plumbing Issues
Today, there are nearly 3 million hosts on Airbnb across more than 100,000 cities across the globe. And, studies show that 14,000 new hosts are joining the platform each month. That's a lot of potential Airbnb plumbing problems! Thankfully, you can avoid delivering a bad Airbnb plumbing experience to your guests tnd extend the life of your property's plumbing with proactive care.
1. Perform Preventative Maintenance
For healthy, long-lasting home Airbnb plumbing, preventative care is key. We recommend self-inspecting your Airbnb's plumbing system at least once per month if possible to catch any obvious signs of faltering plumbing early on. A majority of major plumbing disasters can be avoided by spotting early signs and addressing challenges quickly.
Of course, it's important to know what to look for during self plumbing inspection. The following is a list of things you should keep an eye out for when examining your Airbnb property's plumbing, framed around various plumbing fixtures:
Kitchen and bathroom sinks: Faucet leaking and potential leaking under sink units, corroded or dirty aerators, problems with shut-off valves, leaking connections, and clogged/inoperable garbage disposals.
Toilets: Leaking from the toilet tank or from connecting pipes, "running" toilet sounds, flush efficiency or speed, and toilet stability.
Showers and bathtubs: Drain clogging, poor water pressure/flow, and stopper performance.
Home water heaters: Pressure valves and unit temperature, potential leaking and intake valves
Outdoor water fixtures: Leaking from sprinkler heads and spigots, water concentrations on your lawn, lush grass patches
Additionally, make sure you clean and care for your drains the right way. For instance, try to refrain from using chemical-based pipe cleaners, as over-use of these products can actually corrode your pipes from within. In place of chemical cleaning products, we recommend using simple hot water flushes or vinegar/baking soda solutions to break down and remove clogged debris. You can also leave instructions for how to do this to Airbnb guests should they encounter a minor problem. Read more about natural drain cleaning solutions here.
For more severe clogs, you can even purchase a professional-grade drain snake, or an auger, at your local home improvement store to try to tackle the problem without a professional plumber. We don't recommend Airbnb guests tackle this on their own; not only is this their vacation, but an inexperienced DIY job could also lead to damage and disagreement over who should pay what. Read more about snakes versus augers here.
2. Replace Plumbing Fixtures As Needed
One of the worst things you can do to your Airbnb plumbing system is turning away from aging pipes or fixtures when replacement is necessary. This is especially important if you have a high volume Airbnb with many different guests using the plumbing in various different ways.
Of course, the main reason people put off pipe repair or replacement is due to the cost. Whether damage is due to aging, corrosion, root intrusion, or soil activity, restoring home/property water lines isn't something people typically relate to affordability. However, there are ways you can lower repair costs and avoid expensive landscaping tasks usually associated with pipe repair. For example, trenchless alternatives to dig-and-replace repairs, such as pipe lining. These methods may allow you to entirely avoid uprooting lawns and ruining paved surfaces, saving you as much as 30% on pipe repair. This, of course, requires a professional plumber, which leads us to number three…
3. Work with a Professional Plumbing Service
For any moderate to severe plumbing situation, you should get in contact with a trusted plumbing expert in your area right away. Have a plumbing technician come to your home or property and inspect your fixtures for the cause of damage or failure, and provide an estimated price based on this inspection before hiring them to repair your plumbing.
To keep your Airbnb plumbing in the best shape for the long term, we suggest having a professional plumbing company inspect your home and fixtures once per year, in addition to the monthly self-inspections you should be performing. Of course, we're not just saying this because we're plumbers! Read on for more!
An Airbnb Superhost Weighs In!
Here's how Diana, an Airbnb Superhost from Oakland, California, recommends handling challenging hosting moments.
1. Gather a Support Team
While some hosts may live on the same property or near their Airbnb and are able to help out at a moment's notice, others live far away – sometimes in another country.
"We have the names and numbers of a plumber, an electrician, and a house cleaner at the ready," Diana says. And when she's out of town herself, Diana has her sister, who is her backup Host, on call. "We're never left stranded if an issue arises."
2. Perform Routine Maintenance
We're on the same page with Diana when it comes to maintenance. "I have a maintenance checklist that I review every year," Diana says. "Some of these tasks I do myself, others I hire professionals for. Every space is different, but it's important to pinpoint what it takes to keep yours in great shape for guests."
3. Make Communication a Priority
"I think it's so important not to overpromise, but instead to always over-communicate," Diana says. "Even if I don't have a solution figured out, I let the guest know what I'm working on."
So when a pipe burst right before a guest arrived, Diana instantly picked up the phone.
"I called the guest and let them know that we were dealing with the situation and asked if we could push their check-in time," Diana says. "I also offered a later checkout, which they loved, and left a bottle of wine and a thank you note. For many guests, open communication and small tokens of appreciation… go a long way."
Express Sewer & Drain: Your Sacramento Airbnb Plumbing Pros!
Need regular maintenance on your Airbnb property? Want to leave your backup host of guests with the number of a plumber they can call in case of an emergency? Express Sewer & Drain is here for you. We're always standing by to handle your residential or commercial Airbnb plumbing emergencies or routine plumbing maintenance.
Topics: Home Plumbing