At Express Sewer and Drain, one of the things we're proudest of is our ability to offer the widest selection of advanced plumbing products to the Greater Sacramento area. We're flexible and adaptable because we have access to the most sophisticated methods of plumbing ever developed. With ready access to processes like directional boring, sectional point repair and pipe bursting (all of which are trenchless technologies), we're ideal for both residential and commercial services, small or big jobs and municipalities alike. What's more, our experience applying these methods successfully, efficiently and affordably attests to our expertise. With Express, you could say "access" is a key. In fact, it's essential to our commitment to transparency, to have access to best-trained, most-knowledgeable and friendliest plumbers around. To put it simply, Express Sewer and Drain means access.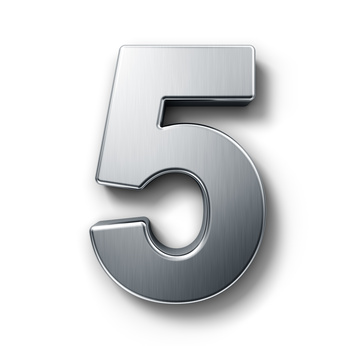 As part of that commitment, we very frequently offer the option of an array of trenchless pipe repair products. In many cases, the choice of going trenchless means that our customers are going to be able to save substantial sums of cash. All the while we can deliver to you the greenest, most sophisticated plumbing around.
Advantages Of Trenchless Technology In Sacramento
With access to trenchless technology in Sacramento, you have access to some of the most efficient, cleanest, affordable and durable plumbing products on the market. We're proud to offer products like lateral lining and sectional point repair.
No Digging! When you go trenchless in Sacramento, one of the chief benefits you'll instantly experience is that Express Sewer and Drain doesn't have to dig to partially or completely replace or rehabilitate your sewage system! The benefits are impressive. No digging means that you don't have to worry about spending enormous amounts of money replacing your landscaping, paved areas like patios, driveways and sidewalks. You won't bother with having to restore your floors or walls…or both. Trenchless plumbing, or as it is sometimes called, cured-in-place pipe (CIPP), only demands a single access point. In most homes, the cleanout suffices perfectly. No digging. No wrecking. If you've had to deal with plumbers who use the old "dig-and-replace" method that involved digging, you know what kind of cost you can build up in just a short period of time. With trenchless in Sacramento, you don't have to give those worries another thought.
The Most Durable – To say that trenchless in Sacramento is the most durable option for sewer replacement available is an understatement. As the name suggests, cured-in-place pipe dries and hardens underground, in place, inside the exterior of the existing system. That's how all the work is done beneath the surface. Our specially-formulated epoxies are led through the piping system via a machine head, where it cures. The results are extraordinary. Our work is guaranteed to last for over 50 years! In addition to the savings you'll earn by not digging, you save in the long run as well. That's a win-win scenario.
Efficient – Trenchless in Sacramento is extremely efficient. Jobs that used to take weeks, or in some cases, months, can now be completed within a few hours. It isn't necessary anymore to have to reschedule a sizable block of time to arrange to have your plumbing fixed. We've refurbished entire sewage systems in as little as 5 hours. Our plumbers and technicians are all trained specifically for the job that they do. And Express never charges you by the hour. We charge a flat rate for the job, so you don't have to worry about hidden charges or fees.
Greener – Trenchless plumbing is much greener than traditional methods of excavation. First, when you're not required to dig, you don't risk unearthing buried toxins, releasing them into our immediate atmosphere and further risk toxic runoff into our potable water supply. Overall, fewer emissions from less equipment means there is a drastically reduced carbon footprint left behind.
More Sustainable - Cured-in-place pipe is less labor and heavy equipment intensive. The reduction in equipment equates with less fuel. That means conservation, both on the financial and fuel-burning fronts. It also means you save. Many jobs can be performed by one or two men. That's a portrait of green efficiency. And trenchless is more sustainable. Not only do our products last longer, methods like point placement repair also enable us to do pinpoint repairs with precision. No digging. No extra cost. Greener. More sustainable.
To See More On Trenchless Technology, Watch The Video Below
Call Express To Gain Access To Trenchless In Sacramento
Express is access. Express is access to the most advanced, economical, impressive and greenest plumbing technology around. We could drop superlative after superlative describing how great trenchless technology is, but the best way to understand how sensible it is…is to see it for yourself. Take a few moments to browse our website, view a few videos and then make your decision. We're confident you'll be as blown away by its genuine ingenuity as we are. Contact us if your home, business or city's sewer is showing signs of aging or wear. Signs like slow or repeatedly clogged drains are signals that you need to see what's happening down there…call or click now! Go trenchless in Sacramento!
Topics: Trenchless Technology