If you consider yourself to be a forward-thinking individual who makes decisions for cities or contracting companies, then you're probably aware of the manifold benefits of trenchless plumbing technologies. Contractors and municipalities around the globe have been discovering the benefits of trenchless for years. After we at Express Sewer & Drain experienced the advantages of cured-in-place pipe (CIPP) trenchless technology, we knew immediately that these techniques belonged in our arsenal of plumbing methodology. CIPP is simply smarter. It costs less. It doesn't disrupt busy streets or stop commerce. It lasts longer and it's better for our environment.
What Is Directional Boring In Sacramento?
Directional boring in Sacramento is a steerable trenchless method for installing underground lines like sewer pipes and water pipes, conduits and cables along a path, using a Ditch Witch drilling rig. It poses only the most minimal impact on the surrounding areas. Directional boring is the preferred method for refurbishing municipal sewers, as well as being the better choice for large industrial jobs. That's why contractors and municipalities have been choosing it more and more. It won't shut busy streets down. It won't kill commerce the way older, unnecessary methods of excavation and exhumation always do.
No collateral damage to property
No unnecessary traffic disruptions
No commercial disruptions
Greener and more sustainable
Cost-efficient NOW and in the FUTURE!
Directional boring in Sacramento is suitable for a variety of soil conditions and jobs including road, landscape and river crossings. Installation lengths up to 6,500' (2,000m) have been completed, and diameters up to 56" (1,200mm) have been installed in shorter runs. Pipes can be made of materials such as PVC, polyethylene, polypropylene, Ductile iron, and steel if the pipes can be pulled through the single access point. Sacramento directional boring is the most effective, versatile and cost-efficient way to repair municipal sewers.
Too many times we've seen municipal sewer repair cost business owners money. Across the nation, and even around the world, we've seen small shops forced to close due to municipal sewer repair. This just isn't necessary. With the aid of Express Sewer & Drain's expert Ditch Witch Sacramento directional boring, we can access municipal lines through manholes and repair city sewers underground. This means no destruction to asphalt. No commerce killing excavation. Maximum money savings and durable results that last over 50 years, guaranteed!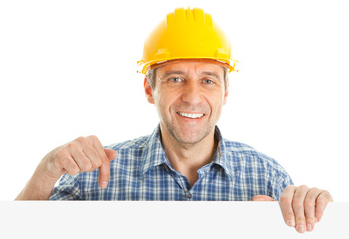 Why Is Sacramento Directional Boring Good For Contractors?
Contractors can profit from the many advantages offered by directional boring in Sacramento because the technology allows for smaller crews, lower insurance, lower payroll…all performed at max efficacy with outstandingly brilliant results that will garner you repeat business.
Sacramento city officials and contractors should call or click now to speak with a Sacramento Ditch Witch directional boring authority here at Express Sewer & Drain. Taxpayers will love it. Business-owners will line up to thank you for the convenience. Contractors will make more money with directional boring in Sacramento.
Topics: Plumbing in Sacramento, Trenchless Technology, Municipal Plumbing