Over the last eight or so blogs, we have really worked to feature our top-of-the-line equipment because we can help large municipal plumbing contractors get their jobs done faster, cheaper and better. We talked about our CUES vans and how sought after they are by Sacramento CIPP contractors for their advanced sewer TV capabilities. We talked a little bit about how our Bowman cutters can make life easier for the contractor who handles city, state and county jobs, with their precision 6" – 24" flexibility. And we know that Vac-Con equipment is a great seller to municipalities who need to clean their sewers, not rehab them and not cost their customers money.
But perhaps one of the greatest assets we at Express Sewer can offer contractors is our knowledge and endorsement of Perma-Liner trenchless technologies. You already know that CIPP is not the wave of the future – it's the status-quo for those who know what they're doing.
CIPP Benefits:
Saves loads of cash
Is non-destructive
Keeps business going without interrupting main thoroughfares
Is cleaner, greener and more sustainable
Is far more durable
All of these are knockout selling points that will help you land those big contracts time and again. But here's your secret weapon: Express Sewer & Drain.
Sacramento's Sewer Contractor's Best Friend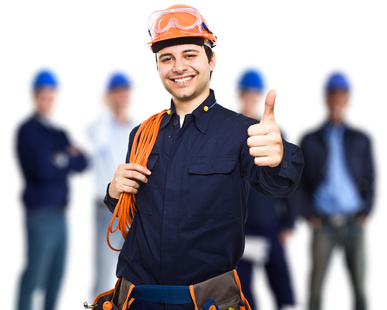 It's not enough to walk the walk. You gotta' talk the talk. That means you have to be able to do kick-ass work on or ahead of schedule, work that lasts and lives up to your pitch. Sure, using Perma-Liner products like Top-Gun, Perma-Main, Sectional Point Repair, Innerseal Innerwrap and Pull-In-Place liner technology is great. But contracting the right team to do it perfectly the first time is essential for your success.
And you know that we're the right team. We have years of experience working in the cured-in-place industry, helping sewer contractors score that next big gig. We can do it because everyone of our highly-skilled, expertly-trained techs has hours of both technical and OJT training. That's experience you can count on.
When you consider that and the fact that we have the most advanced equipment, tools, machines, methods and trenchless CIPP tech on-hand, you have to know that we mean business.
It's with YOU in mind that we've made ourselves Sacramento's foremost CIPP contracting company. We're ready, willing and more than able to tackle any challenging contract you may have.
Express Saves CIPP Contractors A Lot of Money
CIPP contracting means leaner crews who are experts at what they do. Smaller crews means lower labor costs. Lower labor costs means a higher profit margin. Superior Perma-Liner products implemented by the best team in town means customer satisfaction. Customer satisfaction means more big contracts. More big contracts with lower labor costs leads to more customer satisfaction and that leads to more money.
Call Express and call the best. We help sewer contractors in Sacramento not only succeed, but raise the bar and bust up your competition.
Topics: Sewer Repairs, Cleaning, Video Inspection, Trenchless Technology