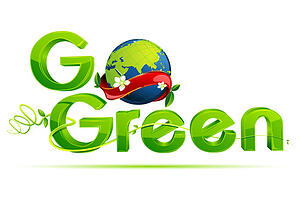 In the world we live in today, disruptions are a major nuisance. We all know how fast everything moves today. News from other states comes into our homes in a matter of minutes now, with the internet leading the way in that rapid transmission of data. We work longer hours and we dislike commutes. Why, then, use trenchless technology to repair sewer lines and drain pipes?
Because this technology understands our time, that's why. Traditional excavation can take days or weeks depending on the complexity of the job, not to mention the time it takes to put everything that you moved out of the way back to where it belongs. If you needed to do it indoors, then imagine the time saved from replacing the drywall you removed as well as the lost time with the workers in your home. It's not a good situation at all, and for those of you on the go, it will usually result in your precious time lost to building repairs.
The Benefits of Trenchless Technology
However, trenchless technology understands the meaning of the new world in which we live. It's much faster and moves very little earth (if any at all—existing access to the broken line means that nothing needs to be moved). Instead of taking all the time for something that fixes the problem in a destructive, changing manner, you'd be using your time more efficiently. The process takes a day, at most—a better use of a single Saturday than an entire week of work. Your landscaping and interior decoration is completely safe, as well.
Not Just For Sewers
Trenchless lining means that your septic lines and drain lines are safe, but what about potable water? Most lining systems can't do water lines (though there are a few out there that can). Well, trenchless technology extends far beyond that. You can very easily replace a broken water line using our pull-in-place technique. Instead of ripping out drywall, we can get a grip on the broken section of pipe and pull another pipe into place rather than destroying your property, replacing your leaky water pipe with a brand new, solid pipe. It's far more convenient and less destructive!
Not Only Quicker, But Greener Too
As a society, we're looking more towards renewable resources and conservation—as we should! It's always a good policy to repurpose and reuse. Trenchless technology is yet another extension of this same idea. All that metal that you'd be replacing means that traditional excavation is not only inconvenient but wasteful. By relining (or by replacing smaller sections for water pipes), you're reusing the old pipe, turning it into a form for a new Cast-In-Place Pipe as well as structural reinforcement and a bonding surface. Instead of finding a way to recycle it (which incurs costs), you've effectively repurposed it for 50 years—a great way to extend the life of your existing plumbing!
It Works Everywhere
This isn't just for residential buildings, either. Your home can certainly benefit (as well as your condominium), but your business can benefit as well. Thanks to lateral lining and lateral reinstatement, we can repair any drainpipe we can get access to (and as professional plumbers, we can get access to all of them) without any worries about service disruption to any part of your building.
If you're at all curious about how you can save time, money, and the environment by fixing your pipes, you should call a professional plumber. We're trained to ensure that you get the best quality service that you could ask for, not to mention that we're conscious of your time. We know that the more time we have, the more we can do—and we know that it's no different for you. Call us today!
Topics: Trenchless Technology