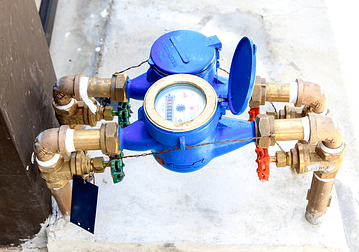 Plumbing problems within drains and subterranean water lines are some of the most frustrating, and not to mention costly, kinds of standard home issues you may find yourself faced with in the Sacramento area.
These damages often affect plumbing performance in ways that leave everyday homeowners perplexed… and the right answers and solutions are rarely clear, as they pertain to pipe damage.
While contacting a local professional plumbing service sooner, rather than later, can be an extremely beneficial step in returning your pipes to full performance, there are a couple tell-tale signs you can look for, and various diagnosing measures to try at home, to help you self-assess your home plumbing problems.
Know the Indicators of Home Plumbing Damage
When self-inspecting your home's plumbing system in search of damaged areas and performance-limiting pipe segments, there is no more effective place to start than with the obvious signs of pipe damages.
These signs are the traditional, tell-all indicators of moderate to severe pipe damage in the water lines located under your home and lawn:
Water corrosion, buildup or persistent leaking around home water and drain fixtures (shower heads, faucets, sinks and hoses)
Water discoloration, unpleasant and irregular odors or small flakes and material fragments (indicative of rust, corrosion or pipe breaching)
Frequently clogging drain pipes or poor flow conditions
Overly lush concentrations of grass on lawns (having plumbing layout blueprints on hand, if possible, can help you determine what precise pipe is being affected)
Damp pockets or soil shifting behaviors on lawns
Wet spots along home walls and surfaces near which drains and water lines run
If you notice any of the above on your lawn or in your home, you may want to seriously consider contacting a local plumbing repair professional right away. Don't freak out if you discover any of these conditions on your lawn; with today's technologies, you won't even have to dig up your yard and excavate pipes. Modern innovations make pipe repair a painless, trenchless process.
Testing Your Home Pipes for Irregular Activity
When seeking to self-identify damages to your home plumbing systems, there are a few steps you can take that may inform you of directly affected areas in your drain pipes or sewer lines.
The first method of self-diagnosing plumbing problems with your water lines or drains is done through testing your home water meter. This is a broad test, meant to inform you with 100% accuracy whether problems with your drain pipes and water lines are located inside or outside your home.
First, find your water meter and record its levels before beginning the test; then, go through your home and shut off all water-consuming appliances, drains and fixtures, wait a few minutes and check your water meter again. Make note if your small-volume water use gauge is indicating use, or if your regular consumption gauges are moving in any way.
To identify whether a water line problem, such as an everyday pipe leak, is inside or outside your home, shut off your home water valve completely, effectively cutting off the inside of your home from the municipal water system. After a 15 to 20 minute waiting period, check your water valve again, and make note if your water valves are still moving; if they are, the problem is somewhere outside of your home, likely in your lawn irrigation system.
If this is the case, we highly advise you contact a home plumbing expert right away. While there's a possibility you can repair home plumbing and faulty drains within your home using DIY methods, there is little you can do for subterranean line damage. Fortunately, these damages don't have to drain your wallet empty; with innovative trenchless repair technologies, experienced plumbing renovators in your area can fully restore your water lines to working order for an affordable price, and can most often finish repairs in a matter of hours.
However, if problems with your plumbing system are identified as existing inside your home, merely knowing what to look for can ease repair processes… to a point where you may even be able to complete them on your own using DIY repair techniques.
That said, you should never take on full DIY drain repairs without the right tools or renovation know-how. Doing so, you can easily wind up in over your head in plumbing emergencies, and even make matters worse. In these cases contact a local plumbing professional right away. In the Sacramento area, the best home water line and drain repair technicians belong to Express Sewer & Drain.
For any more information regarding handling drainage issues in your home, or for tips on preventing damage in the first place, contact us today.
Topics: Leak Detection, Trenchless Technology, Home Plumbing