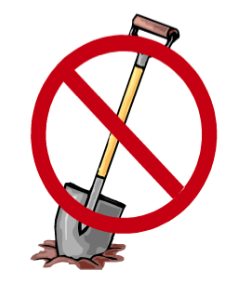 Trenchless sewer line repair and replacement are a viable – not to mention cost-effective – option in Sacramento County, California. Trenchless sewer line repair can save you money. As the head of your city's sewer and water department, it is your job to make decisions about the infrastructure in your municipality, and it's important to know that trenchless technology can save money.
As a taxpayer, you will see a difference in infrastructure maintenance when your city chooses to use trenchless sewer repair. Less invasive than traditional repair, trenchless repair is faster and causes less mess than older methods of sewer line repair.
We offer informative posts on how to maintain and troubleshoot your plumbing issues on our Express Sewer & Drain blog and have featured some of the new equipment we have gotten that will help cities, counties, and states save money, time, and disruption of traffic and commerce.
We do this while implementing plumbing solutions that are greener and more sustainable that older methods of sewer line repair. From our CUES Vans, used for closed circuit video inspection of sewer repair and cleaning to our incredible Bowman Reinstatement cutters, used for lateral reinstatements, we are equipped for small residential jobs and the largest municipal sewer line repairs.
September is Trenchless Technology Month on a Global Scale
At Express Sewer & Drain we have continued to add leading edge equipment that we use for our plumbing jobs and rent to local plumbers for their use (we brag because of the GREAT service to plumbing contractors this provides) That said, we want to talk about the "Trenchless World Congress" in Columbia. Held by the CISTT, in conjunction with the International Society for Trenchless Technology (ISTT) this event highlights the advancement in trenchless technology.
As you see, trenchless sewer repair is a global phenomenon that is being discussed on an International scale. Cities and municipalities across the globe are looking for cost effective methods to repair aging sewer systems – and trenchless technology is the answer.
From September 25 – 27, the Trenchless World Congress will be held at the Plaza Mayor Medellin. The event will show first-hand the newest technologies for trenchless sewer repair, and the opportunity to learn the operations of a wide variety of products directly from company experts.
Columbia is currently using trenchless technology to replace their aging sewer lines, many of which are over 50 years old. The focus of their efforts has brought together the use of CIPP, Pipe Bursting, Micro tunneling, Auger boring, and ramming, impact moling, close fit slip lining, and directional drilling. With an 18-year history of using trenchless technologies, Columbia is leading the way in sewer line repair using these techniques and is an ideal location for this event.
The Trenchless World Congress gives participants the opportunity to speak with experts from affiliated organizations, as well as Senior Directors and Managers. The event is expected to attract leaders from the international contractors from around the globe. Consultants and contractors are expected from South America, the Caribbean, Mexico, Chile, and Puerto Rico. With so much knowledge under one-roof, ideas can flow together to find new solutions for sewer line, replacement projects.
Celebrate With us by Saving Money on Trenchless Sewer Repair
At Express Sewer & Drain, we embrace the newest technologies used for trenchless sewer repair and our line of equipment is a testament to this dedication. Early on, we recognized the need for trenchless sewer line equipment. Over the years, we have purchased what we need for the smallest job, to large municipal projects and have added paving equipment to our toolbox for the times, that repaving is necessary.
This has been done for the convenience of our customers and aids in expediting your project. If you have questions about trenchless sewer line repair, start here or contact us at Express Sewer & Drain for an assessment of your sewer lines.
Topics: Trenchless Technology, Sewers