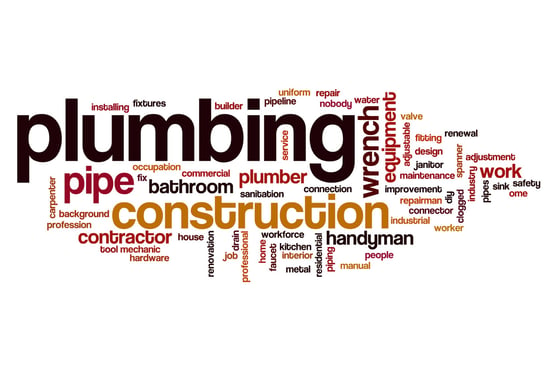 Traditional methods of repairing damaged sewer lines can mean disrupting walk and driveways, digging up lawns, and creating a mess. New technologies provide a way to repair the offending length of pipe at your home, business, or commercial property.
The benefits of trenchless sewer line repair can save time, money, and frustration and understand the following benefits will help you make an informed decision in the event you need sewer line repairs.
Faster, Less Messy than Former Methods
When sewer lines fail, you need a fast solution to the problem and traditional methods of sewer line replacement can be as messy as the initial sewage backup. Equipment is often required to dig up the sewer line, replace it, and cover it up. In many instances, this may require tearing up sections of driveway, walkway, landscaping, and lawn.
5 Benefits of Choosing Trenchless Sewer Line Repair
Time is a factor for all, and the older methods of lateral sewer line repair require two to five days to carry out. This means that you may have to deal with the problem for several days. Some trenchless sewer line, repair jobs may be finished in one day. Getting the job done in a timely manner will help you get back into your routine in Sacramento and you will not need to call the landscaper or make a trip to purchase new plants.
Lower Cost Overall
The plumber you have called may replace the lawn they removed to access the sewer line but they will probably not replant your prized rose bed. The money saved on restoring damage due to the sewer line failure may outweigh the higher cost of trenchless sewer line repair. When you factor in the costs of replacing plants and lawns, trenchless sewer line repair can be the best fix and least costly method to get your water flowing freely.
Less Invasive
Replacing a sewer line with the conventional method requires that the leak is located, the yard trenched, the bad section of pipe replaced, the trench refilled, and sod replaced. When choosing trenchless sewer line repair the process is a little different.
One method creates a hole at either end of the faulty sewer pipe, the old pipe is busted out and new, seamless pipe is laid. The entire job can be done in one day if many instances. However, the time necessary for the repair of your sewer lines may take longer due to the workload of the plumbing contractor, and size of your job.
Different Applications of Sewer Line Repair
There are different methods of trenchless sewer line repair for both residential and commercial applications. Pipe bursting replaces pipes that are beyond repair by using a bursting head and laying the pipe as it goes from one point to the other. No, or minimal digging is required when using this method of trenchless sewer line repair.
Manhole to manhole lining is a trenchless sewer line, repair method for municipalities and large properties. Perma-liner is used to patch damage within the pipe. Using sectional point repair, where replacement of full pipes is impractical, perma-liner can be used to repair leaks. Lateral lining and reinstatement use perma-liner solutions to reinforce the walls of sewer pipes that are in your walls, floors, and through your property.
Better Flow
One type of pipe used when making trenchless sewer line repairs is known as cured in place pipe, CIPP, and is flexible when being applied. The resin that it is infused with will set after it has been installed, making a solid pipe. This offers a seamless replacement section and pipe made in this manner lasts longer than many other sewer line materials. Seamless pipes offer fewer obstructions than PVC, clay, or iron sewer pipe, offering a freer flow of water and waste through the sewer line.
Choose Trenchless Sewer Line Repair
If you are faced with leaking sewer lines in your home or business, a professional plumber can discuss your options for repair. A company that offers trenchless sewer line repair should be one of the first calls you make if you think you have a sewer leak or backup. This is especially so if you want the repair made quickly and with less mess than older methods of sewer line repair.
Topics: Trenchless Technology, Pipe Leaks and Repair, Sewers