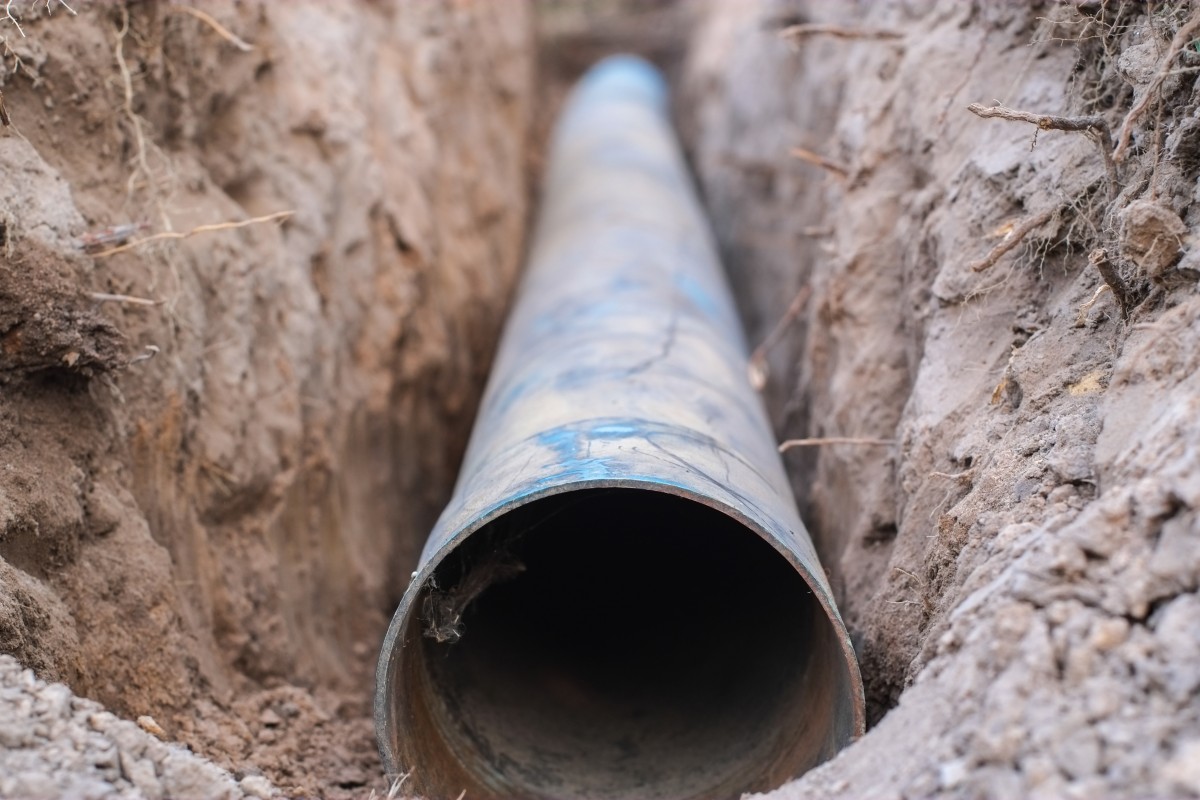 Your drains are draining slowly and your toilet is slow to flush. You've used homemade solutions to clear your drains. You've broken out the plunger and eventually the auger. Despite all your attempts, nothing has seemed to work!
Sewer line repairs are bound to happen to most homeowners. However when it happens to you, you should approach your solution as an investment in your home. Pipe bursting may be the most effective method for ensuring your pipes are fixed efficiently -and with the least amount of damage to your property! Learn more about the situations where you may require pipe bursting in your home.
What is Pipe Bursting?
Pipe bursting is a trenchless technology, meaning there is no need for plumbers to dig up your property. That also means no mess and no collateral damage, ensuring you and your family or employees can carry on with your day with hassle and no interruptions.
Pipe bursting is a powerful, effective method to replace PVC, clay, cast iron and any other kind of pipe. It's a method similar to lateral lining. After an entry point and receiving pit are cleared, a specially-designed tool called an expander head is introduced into the old pipe. It moves through your damaged sewer lines, breaking the original, old pipe into many small pieces. New pipe attached to the back of the head is instantly laid in its place, leaving only perfect, clean-running lines behind.
Traditionally, replacing old sewer lines could take days and was considerably expensive. Now, with trenchless technology, jobs can take as little as a few hours with absolutely minimal digging. In fact, pipe bursting is so successful and cost-effective, municipalities all over the world have turned to it to complete public sewer systems. Besides being durable enough to last over 50 years, pipe bursting is also a sustainable option since you can have your pipes repaired without worrying about unearthing deadly toxins!
What Situations Should You Consider Pipe Bursting?
Here are just a few situations where pipe bursting technology would be one of the best solutions for your sewer line repair.
When Efficiency Is A Priority
When you have a plumbing emergency that you need fixed as soon as possible, then pipe bursting is one of the most efficient options out there. Traditional methods of pipe repair may mean you must go days without a working sewer system, but pipe bursting can be completed in as little as a few hours!
When You Have Landscaping
If you care about the appearance of your yard, then pipe bursting is for you. Conventional digging methods mean anything in the way, including landscaping, paved ways, and gardens will also be dug up in the process. Trenchless technology is dig-free, so you can avoid the mess and extra costs of repairing your landscaping after digging up sewer pipes.
When You Prefer A Cleaner Repair Option
Pipe bursting is one of the cleanest sewer solutions out there when compared with traditional sewer repair. Pipe bursting is the least disruptive to your surrounding environment since it avoids the need to dig up any roads or landscaping. This also prevents any deadly toxins to leak into your system as well. Additionally, the pipes used in pipe bursting are usually made from more resilient pipes that don't leak contaminants into the soil.
When You Want A Long-Lasting Solution
Pipe bursting is an extremely durable solution that can last for over 50 years! This durability prevents future sewer line problems and leakage for decades so you don't have to worry about your sewer line repair again.
Call Express Sewer & Drain For The Best Sacramento Pipe Bursting Services
Don't stress yourself out figuring out what the right method for cleanly and professionally getting your sewer rehabilitated. When Express Sewer & Drain performs your pipe bursting services, you can trust our highly-experienced, licensed plumbers will do the job right the first time. Call to ask us about our free Sacramento pipe bursting consultation today or for thorough explanation of Sacramento pipe bursting and how it will immediately benefit you.
Topics: Pipe Bursting, Trenchless Technology