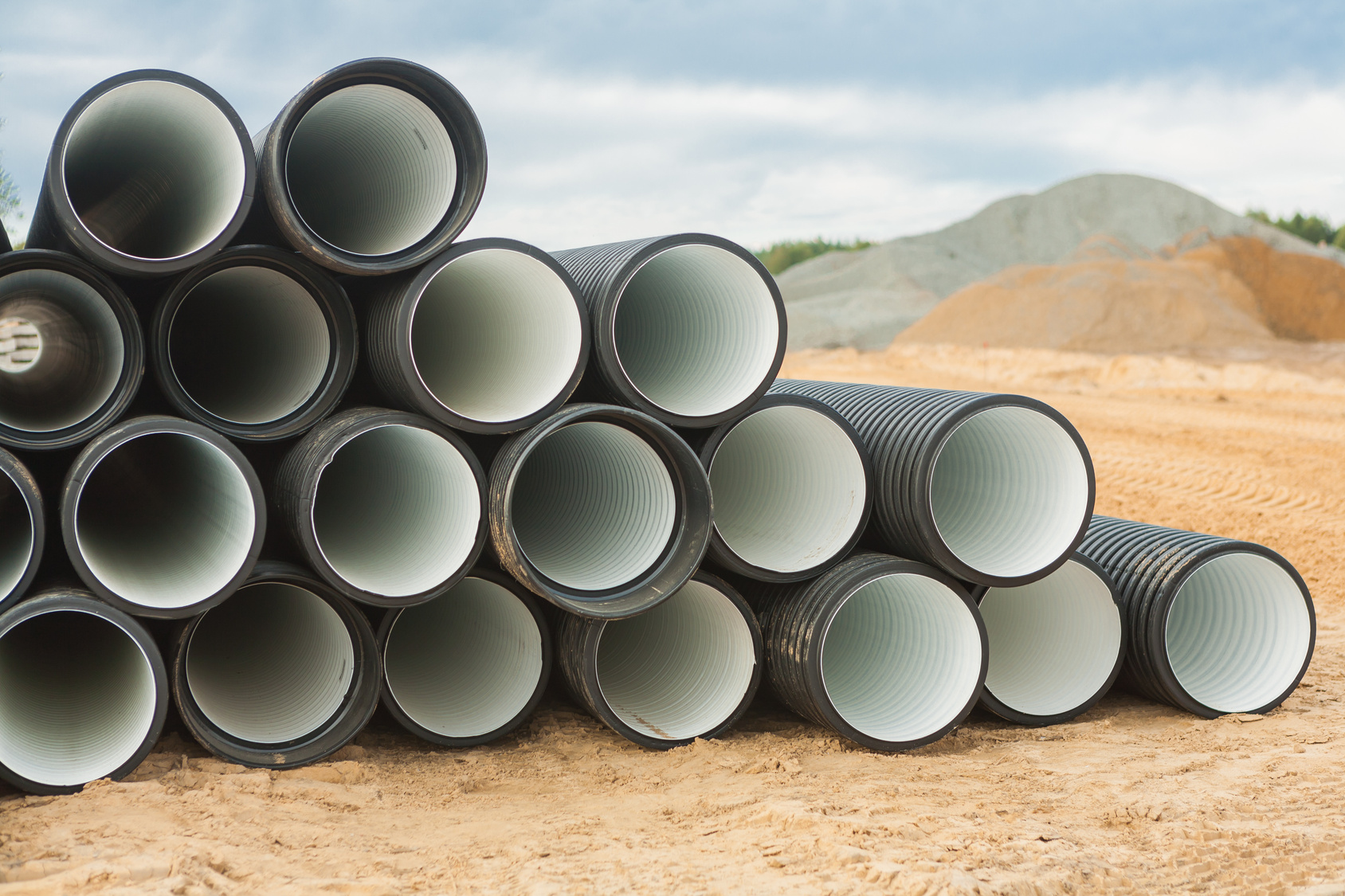 When home water or line pipes fail, the resulting repair stresses often leave homeowners with a feeling of helplessness, or confusion over their options. Should you go the way of traditional, digging pipe repairs, or try new technologies? What if only part of your pipe is damaged, and not the entire pipe? Why should I full replace a pipe if the damage only affects a small area?
Fortunately, there are new, innovative solutions, provided with trenchless technology that can renovate virtually any kind of pipe damage including local or sectional pipe damage.
1.) Sectional Repairs Tend to Localized Damage
Sectional point repairs are trenchless technology's answer to localized pipe damage. If your pipe failures are the result of an isolated incident (such as root intrusion, joint cracking or focused deterioration), why should you have to fully replace your pipe? Fortunately, with trenchless sectional repairs, you don't have to.
Full pipe renovations are impractical in many cases of pipe failure. By having a specialist inspect your pipe with video technology, and fully assess damages, you can choose the most sensible repairs that fit your needs. For smaller, more focused or centralized pipe damages, sectional point repairs are the most practical solution available.
2.) Going Trenchless Eliminates Digging
Perhaps the greatest benefit of sectional point repair, and of trenchless technologies as a whole comes from how significantly they streamline repairs by eliminating digging. In traditional repair methods full pipe excavation is the norm; to resolve the issues of pipe damage, your pipes would have to be fully dug out and replaced.
This, of course, leads to extensive and unsightly lawn damage, calling for further landscaping repairs. As the only option in the past, trenching repairs were a required sacrifice for home pipe line repair. Fortunately, with innovative trenchless solutions, the need for full-scale excavation is eliminated. These solutions use subterranean, epoxy technologies to repair both full and sectional pipe damages without destroying your lawn.
3.) The Most Innovative Technology Available
When compared to traditional, digging pipe replacement methods, trenchless methods use the most advanced technologies available today. Sectional point repair, specifically, makes the most of these innovative processes to fully repair localized sections of pipe.
Most trenchless solutions are completed through the use of epoxy Perma-liners which cure in place when applied to damaged pipe. Using these liquid solutions, inflatable air bladders and small entry- and exit-points, specialists can cure new pipe sections in place, essentially providing a new, durable wall coating in your existing pipe.
It's these innovative processes that make trenchless repairs such a lucrative option when compared to the alternatives.
4.) Installation is Simplified
Trenchless technologies, and the repair options they offer, are so popular today mainly because they significantly simplify the repair process. By removing large-scale digging from the repair equation, sectional point repairs (as well as any other trenchless repair) can be fully completed in a matter of hours.
When compared to the repair and installation times of traditional trenching methods, trenchless sectional repairs are the most practical solutions for any damages, under any isolated circumstances. This simplification, as you might expect, leads to an array of other highly attractive benefits.
5.) Sectional Repairs are More Affordable Than Any Other Option
One of such benefits is the affordability that comes with having a simplified pipe replacement method. As trenchless point repairs can be completed in a single day, overhead and labor costs are trimmed significantly; this generates huge financial savings for homeowners, in addition to the eased labor on repair specialists.
When conducted early after the onset of pipe damage, or even preventatively beforehand, these technologies can help homeowners avoid more costly, thorough repairs later on; by having pipe sections repaired quickly with trenchless point repair, you can avoid a complete system failure later. With sectional point repair, you can save money on your pipe repair in both the short- and long-term.
6.) Safer than Traditional Repair
With full-scale digging, traditional pipe repairs, the risks of exposure to mold, natural gases and other subterranean hazards are always present. As specialists using these repair methods must physically unearth your damaged pipe, there is a constant risk of exposure should something go wrong.
Fortunately, these risks are mitigated with trenchless technologies, as the elimination of digging minimizes the chances of exposure. This results in an, overall, much safer repair than traditional alternatives; one that gives both the employed pipe repair specialists and your family peace of mind.
7.) The Highest Quality Results
Sometimes, homeowners are hesitant to accept these solutions in their homes as they feel epoxy, liner pipe segments will not be as structurally sound as their metal or concrete counterparts. To the surprise of many, however, this is not true; cured-in-place pipe (CIPP) can fully repair damaged pipes at no cost to pipe strength.
In fact, the cured results of trenchless repair can last for many decades, very often surpassing 50 years of high quality use. Not only are these sectional repair solutions practical, but the resulting pipe is also as reliable, if not more reliable, than other pipe repairs.
8.) Sectional Specialists can be Found Locally
Best of all, sectional point repair experts can often be found in your local community, who specialize in trenchless technologies in your unique geography and areas. These professionals understand specific local hazards associated with pipe repair, and can provide the most sound restoration advice possible.
Whenever you can, always seek local plumbing professionals as opposed to national services. Local specialists will know and understand the unique challenges of sectional point repair in your community, and help you choose the best trenchless repair option for your exact needs. To learn more about these innovative solutions to pipe repair.
Topics: Sectional Point Repair, Tenchless Pipe Repair, Sacramento Plumbers and Pipe Repairs