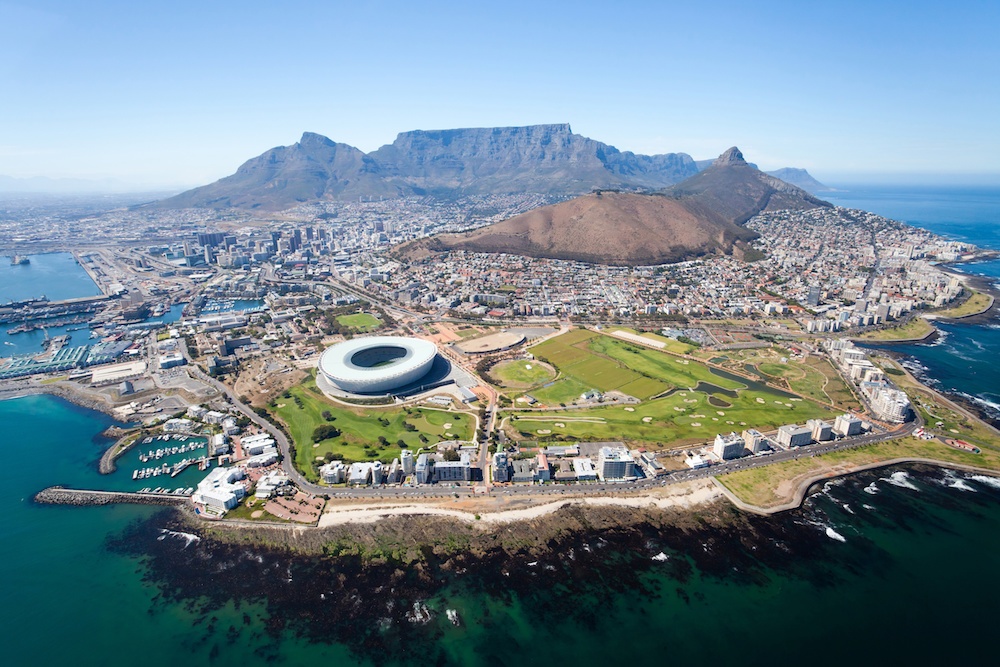 The second week of October promises to be an exciting time for fans of trenchless technology. That's because the International Society of Trenchless Technology (ISTT) will be hosting its annual No-Dig Conference and Exhibition in Cape Town, South Africa on October 8-9, 2018.
Trenchless pipe replacement techniques have come a long way since the development of cured in place pipe (CIPP) by British engineer Eric Wood in 1970. The technology was slow to catch on in the US in particular before the patent on the process expired in 1994, which led to several new companies adopting it and further developing the technology. Today, trenchless pipe replacement is on the absolute cutting edge of the plumbing industry, providing superior and cost-effective solutions to residential, commercial, and municipal customers around the world.
The Role of the ISTT
Founded in 1986 in the United Kingdom, the ISTT was established to advance the practice and development of trenchless technology techniques by promoting education, training, and research. Since its founding, the ISTT has affiliated with regional trenchless societies around the world. Today there are 28 such societies, including the North American Society for Trenchless Technology (NASTT), which was founded in 1990 and has more than 2000 members throughout the US and Canada.
The ISTT's outreach/recognition activities include an annual awards program that recognizes outstanding accomplishments in the trenchless industry as well as honoring individuals for their lifetime contributions to the field. Most prestigious is the Gold Medal award, which has been presented only six times, most recently in 2016 to a founding member of the ISTT for his efforts to launch several new education and training programs. The ISTT has also sponsored Trenchless International magazine, maintained a publicly available library of technical papers on trenchless technology, and provided support to the International Trenchless Technology Research Colloquium (ITTRC), a confederation of university professors and academics committed to furthering research and innovation in the field.
The International No-Dig Conference and Exhibition
For over 30 years, the ISTT has hosted the International No-Dig Conference and Exhibition, all but a few of which have been co-hosted by local affiliate societies. These events bring together industry leaders in the trenchless field and share the latest technologies and applications for the benefit of the public. Peer-reviewed technical papers are submitted by experts from around the world, and the conference gives attendees the opportunity to learn about the benefits of trenchless technology first-hand.
This year's conference in Cape Town is co-hosted by the Southern African Society for Trenchless Technology (SASTT). As the only event in the continent to focus on trenchless technology, No-Dig South Africa will provide a unique showcase for how trenchless techniques and products can benefit infrastructure installations and renovations taking place throughout Africa. South Africa, in particular, is currently undergoing massive renovation projects to repair its aging underground plumbing infrastructure.
Vendors from around the world are slated to attend, showing off some of the cutting-edge developments in trenchless equipment and technology. While open to all trade visitors free of charge, the No-Dig Conference's primary attendees are engineers, consultants, municipal authorities, and utility providers. The conference is intended to be a "one-stop shop" for industry professionals and government authorities to learn about the latest trenchless developments and network with engineers and consultants from around the world.
For those of us in the US, of course, South Africa is quite a long way to travel! Fortunately, the NASTT hosts its own annual No-Dig event right here in North America. Scheduled for March 17-21 in Chicago, NASTT's No-Dig Show promises to provide the same educational and networking opportunities as its international cousin.
While new innovations are constantly affecting the trenchless industry, there are already a wide-range of tried and true trenchless techniques that can benefit anyone looking to repair or replace damaged or old pipes that are buried on their property. For information about how trenchless technology can provide a faster, safer, and more cost effective solution for pipe rehabilitation, contact an experienced plumbing contractor with an unmatched reputation for performing trenchless repairs.
Topics: Trenchless Technology